I Was Just Happy Being Nominated : collage art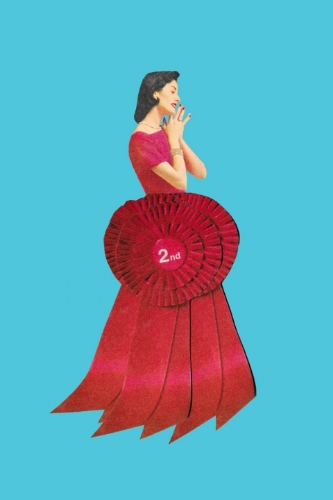 I Was Just Happy Being Nominated : collage art
Print of an original collage piece from found images. Collage pieces are cut by hand, not digitally manipulated, found images are grainy, so it's perfectly imperfect. Limited Run print.
Finished Framed Sizes are:
8"x12" Print | 18.5"x13.5"
11"x14" Print | 21.5"x16.5"
16"x24" Print | 32.5"x23.5"
30"x20" Print | 37x27.5"

framed art prints are custom fitted using handcrafted wood, high end UV protective acrylic, a custom kraft protective backing, & premium hanging hardware. It all comes together to create a very nice piece of artwork. OO LA LA!